Reflections From Our Founder:
Green Amendments, Rights of Nature, Youth Climate Litigation & the Green New Deal
Different Concepts With Different Impacts

---
Green Amendments For The Generations is unique, but some wonder if it is another form of the Rights of Nature movement, ask how it compares to Youth-led Climate Litigation, or confuse it with the Congressionally discussed Green New Deal. While each of these initiatives are important, they are distinctly different.
Rights of Nature, a Green New Deal, and Youth Climate Litigation are all powerful and important movements that I admire. They each serve their own role in our collective efforts to move towards a cleaner and healthy world. The Rights of Nature movement is changing the way people think about their relation to the natural world. The Green New Deal offers aspirational environmental and economic goals to strive for. And the Youth Climate Litigation movement has inspired a new generation of climate activists and underscored the need for constitutional environmental protections. They have all helped to heighten and shape our public discourse around environmental protections. But there is one more growing national movement that is dramatically raising the expectations we have of our government for ensuring we all have a truly enforceable right to a clean and healthy environment, for natural resources protection, for addressing the climate crisis, and ensuring environmental and generational justice, and is also providing a constitutional pathway to hold our government accountable when they fail to meet these objectives … Green Amendments For The Generations.
You can read my full assessment of the differences and impacts here: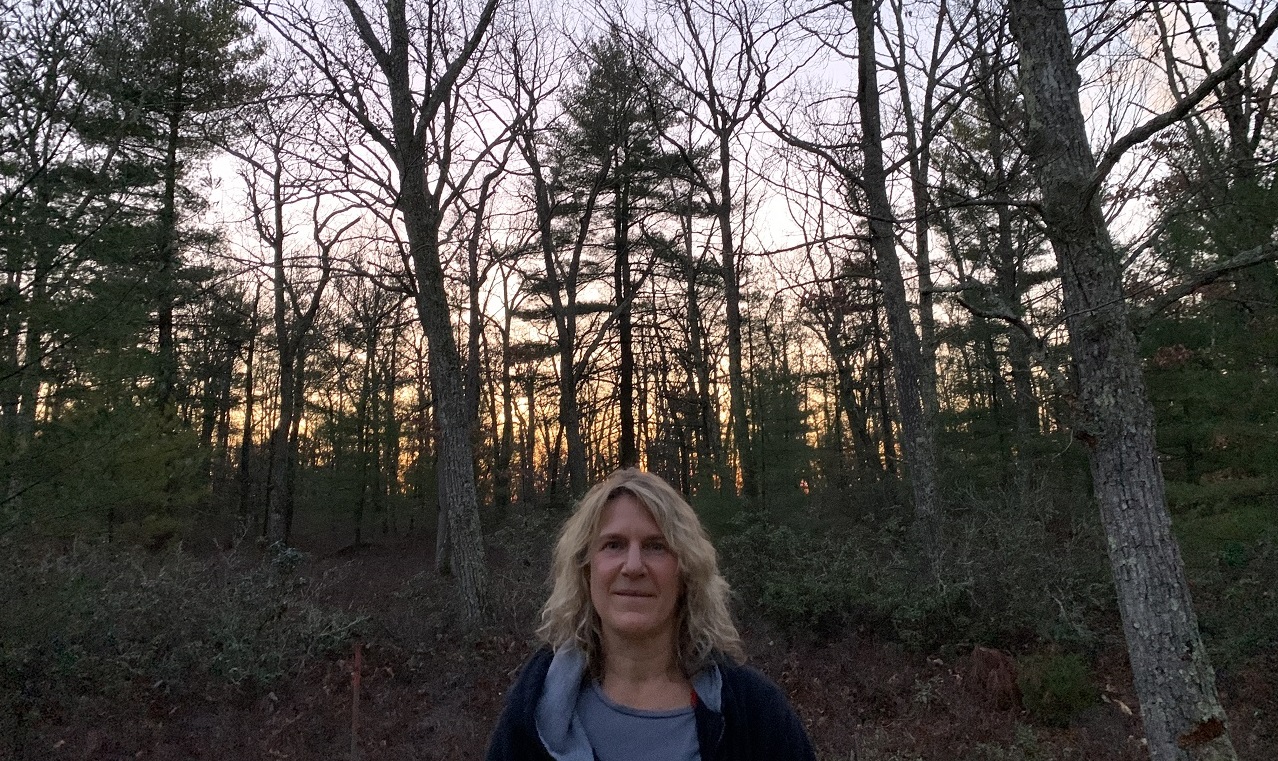 As an advocate and attorney with nearly 30 years of experience fighting for the environment and communities, I believe the most powerful, transformational and ultimately successful pathway for prioritizing environmental protection across our nation and for ultimately ending environmental racism, is our Green Amendments For The Generations movement.
-Maya van Rossum, Founder of Green Amendments For The Generations
---
Spotlight Story
GAFTG, with the help of partners across the country, successfully launched a brand new Green Amendment leadership training program called, Getting Up to Speed to Lead. Over 50 volunteers from 7 states participated in this training, eager to become Green Amendment Leaders and take the knowledge and skills they learned onward into their communities to advance a Green Amendment Movement. We had an exceptional interest in both New Jersey (18 participants) and in New Mexico (20 participants), together making up 75% of our Green Amendment trainees. If you're interested in our next installment of this training program, email GAFTG@forthegenerations.org.
News from Across the Green Amendment Movement
Reflections on Stories from New Mexico: Part 3 – Maya took time to reflect on the people she met and the stories she heard during the last leg of her October trip to New Mexico, in which she completed important interviews for Part 3 of the PBS Series: Here's The Story: The Green Amendment.
On November 18th GAFTG helped organize a legislator briefing hosted by NM legislators Senator Antoinette Sedillo Lopez, Senator Bill Soules, Senator Mimi Stewart, and Representative Joanne Ferrary who spoke to NM environmental, indigenous and community leaders about the NM Green Amendment, why they are advancing it and how it can provide a pathway to environmental protection for New Mexico. We had 54 participants who were all actively engaged.
Maya and Emma Rose Cohen, the Founder of Final, the company that makes Final Straw, went LIVE on Instagram to discuss environmental issues, innovative solutions and the power of a Green Amendment!
Retake Our Democracy has prioritized the Green Amendment bill (to be proposed in the upcoming legislature in New Mexico) as a Transformational Bill. Retake Our Democracy is a volunteer-based organization committed to building power in their community to ultimately create social, racial, environmental and economic justice at local, state and national levels, and is part of our NM Green Amendment steering committee.
Check out these two recent press articles covering the Green Amendment: "Should the Right To A Clean Environment Be In Constitution?" discusses a lively Zoom meeting with Maya and Manchester NJ's Environmental Commission on the topic of a NJ Green Amendment. Land Witness Project Encourages Activism to Slow Climate Change features Beata Tsosie-Peña who believes that simple respect for the land, the water, and the people, is central to solving the environmental challenges of our time and offers support for the NM Green Amendment.
GAFTG partnered with Art4erth.com to host a virtual art show and year end fundraiser on December 6th that dove into the intersection of art and environmental advocacy and how the two can help advance each other. You can still explore Art4erth.com and download digital art for a donation that will directly support GAFTG until the end of day today, December 9th at midnight. If you'd like to support our year end fundraiser without a digital art download, you can do so here.
---
Upcoming Events
Getting up to Speed to Lead: Green Amendment Leadership Training
Session 4: December 16, 6:00pm ET / 4:00pm MT
Agriculture, Engagement & Solutions Virtual Summit: Green Amendment Session
December 11, 2:00-4:00pm ET
Long Beach Island's Foundation of Arts and Sciences' Fall 2020 Science Saturday
December 12, 11:00am – 12:30pm ET