"This [New York] victory has been over five years in the making, with NY being ground zero for the national Green Amendment movement… The people of New York have made their voices heard at the ballot and secured this crucial amendment in the name of environmental justice, protection, and longevity…This victory will serve as a litmus test as we look to the future and head full force towards passing Green Amendments in the 47 remaining states, 13 of which are already moving forward with formal proposals."

– Maya K. van Rossum, Founder of Green Amendments for the Generations and author of The Green Amendment: Securing Our Rights to A Healthy Environment
---
Spotlight Story: ​​​New York Passes a Green Amendment
The Green Amendment Movement achieved a monumental victory on November 2nd, when the people of New York showed up to the ballot and voted in overwhelming support of Proposal 2; New York's Green Amendment. Maya and her team have been working for over 5 years to bring this constitutional change to the state of New York. Green Amendments For the Generations worked alongside a committed group of environmental organizations and climate activists to achieve this defining moment in the Green Amendment movement. This makes New York the first state in the 21st century to amend their state's Bill of Rights to include the right to clean air, clean water, and a healthful environment.
---
Donor Highlight: Robert Meek
Robert "Bob" Meek, has been a supporter of Green Amendments For The Generations since its founding in 2017 and now serves as Vice Chair of the GAFTG board. GAFTG's mission resonates with Bob because he recognizes that constitutional change is crucial in ensuring that climate change is given the proper attention and consideration in the decision making process. The pursuit of Green Amendments in all states across the country are imperative as pollution and climate change have no borders! Funding for young non-profits is a hard task, one way to help nonprofit organizations is by understanding the need for funds and contributing to the success and growth of the foundation. Bob has invested his retirement income in a way that benefits him and also allows him to support GAFTG with tax deductible donations each year – it is a true win win.
---
"Green Genes: A Mother Daughter Duo Fighting for our Planet" Podcast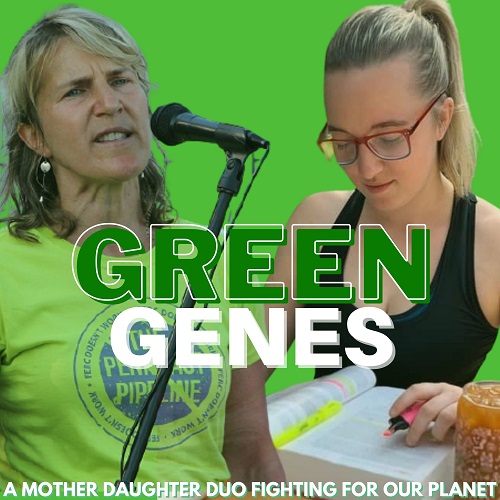 Maya van Rossum and her daughter, Anneke van Rossum, are embarking on a new digital journey to share their lives as intergenerational activists in their new podcast, "Green Genes: A Mother Daughter Duo Fighting for our Planet". Every week the infamous duo chat about the ups and downs of being a devoted activist and how that devotion can transcend generations. You can tune into their podcast on Spotify, Google Podcasts, and YouTube.
---
Shop Early, Shop Sustainably with the Green Amendment Holiday Bundles Collection!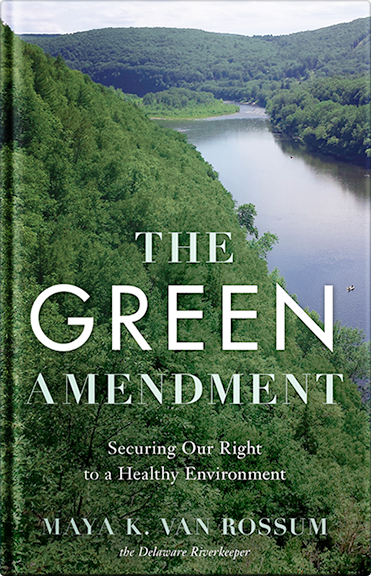 This holiday season Green Amendments For The Generations is offering THREE holiday gift bundles that feature all your favorite items from the Green Amendment store at a discount! Treat your favorite environmental activist to a GAFTG water bottle, shirt, tote bag and more from the JUMBO Holiday Bundle, the Green Future Bundle, and Green Amendment Starter Bundle! Order by December 10th to get your purchase in time for the holidays. Every purchase directly supports us and our mission of securing environmental rights for current and future generations.
---
Flash Sale on Featured GAFTG Merchandise!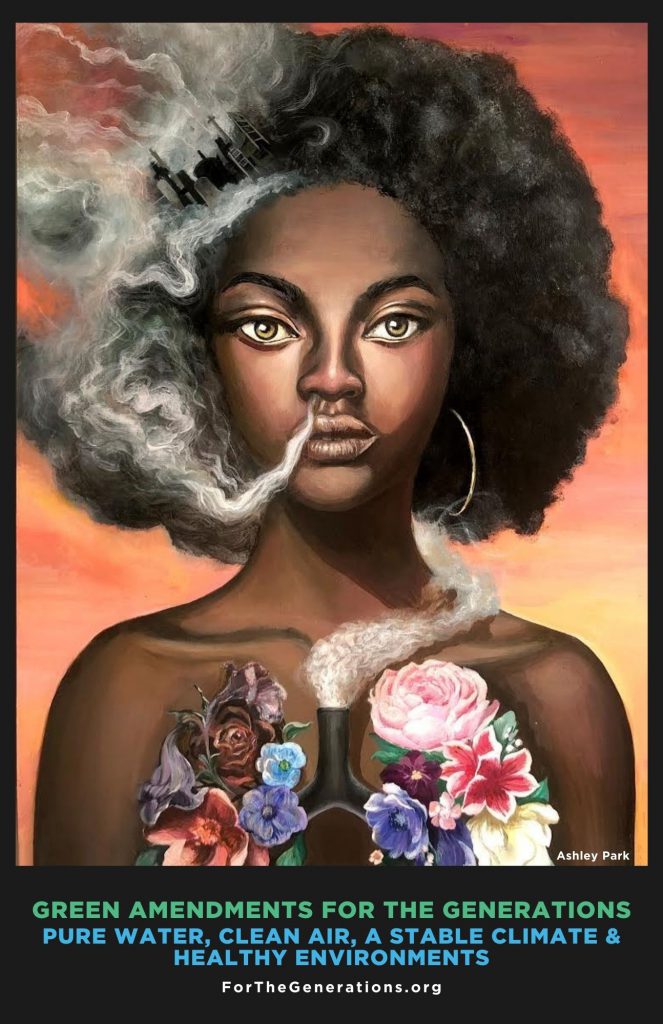 Ashley Park's GAFTG "I Can't Breathe" Poster Save $15!!
Green Amendments For The Generations is partnering with a local NJ youth artist, Ashley Park, to offer 11″ by 17″ prints of her painting, "I Can't Breathe." All proceeds will raise money for The Green Amendment Movement. Ashley Park is a student at Bergen County Technical High School and a youth representative of the NJ Green Amendment Steering Committee. Ashley is also on the leadership team of NJ Student Sustainability Coalition.
GAFTG Blue T-Shirt Show support for the Green Amendments For The Generations by purchasing our 100% cotton logo t-shirt today: $15.00!
Give your child or grandchild the gift of a healthy future with GAFTG Stickers!
For a $25 donation here, your child or grandchild will receive a collectible sticker and certificate acknowledging their place in the Green Amendment movement!
---
News from Across the Green Amendment Movement​​​​​
People vs. Fossil Fuels
On October 10th, Maya van Rossum and members of the Green Amendments For The Generations team headed down to Washington D.C. to participate in People vs. Fossil Fuels, a week of action organized by the Indigenous Environmental Network and other climate activists under the Build Back Fossil Free campaign. Maya took part in two days of civil disobedience where she stood with Indigenous leaders, occupying the space directly in front of the White House, in an attempt to get a message to President Joe Biden, demanding he declare a climate emergency and uphold his fossil free promises. Maya was among a list of environmental leaders asked to speak to the crowd of activists to share their story and lift morale. You can watch Maya deliver her energy filled speech here. Both days, Maya was arrested by capitol police and escorted from the premises while standing in solidarity with frontline and Indigenous leaders.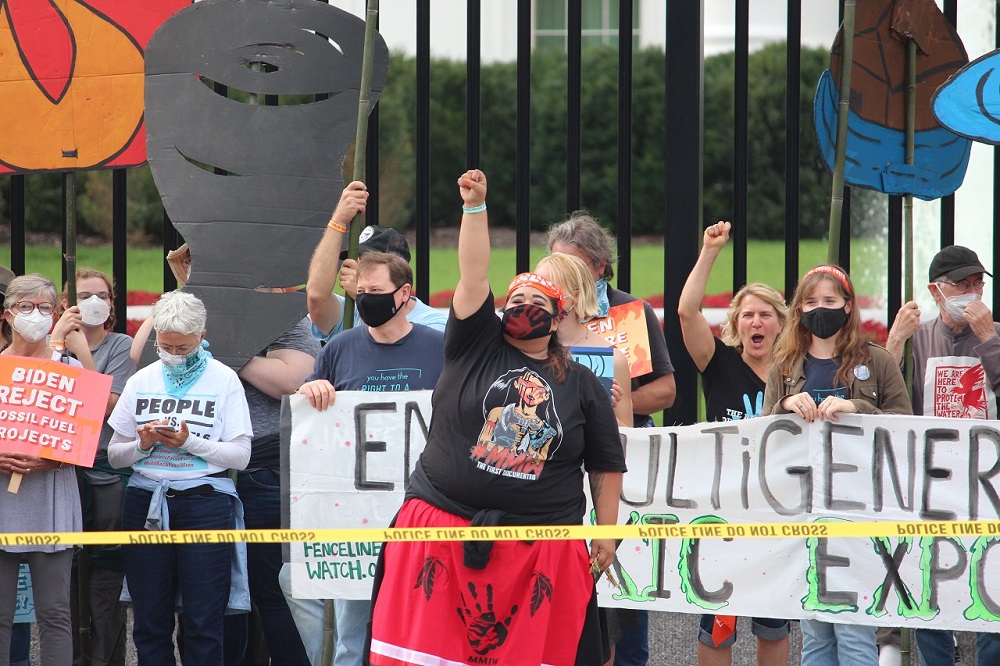 New Mexico 2021 Climate Summit
The GAFTG team traveled to Santa Fe, NM this month to host a breakout session on the Green Amendment during Speaker Brian Egolf's first ever Climate Summit at the Roundhouse. Maya was joined by legislative champions Sen. Antoinette Sedillo Lopez and Rep. Joanne Ferrary, Eric Jantz of NM Environmental Law Center, and activist and veteran Nicole Olonovich to speak about the New Mexico Green Amendment effort. There was a lively discussion focused on specific environmental issues a Green Amendment could remedy and implications for Indigenous communities. Throughout the summit Maya was able to speak with legislators and activists alike about the importance of the Green Amendment and check in with many of our 23 cosponsors.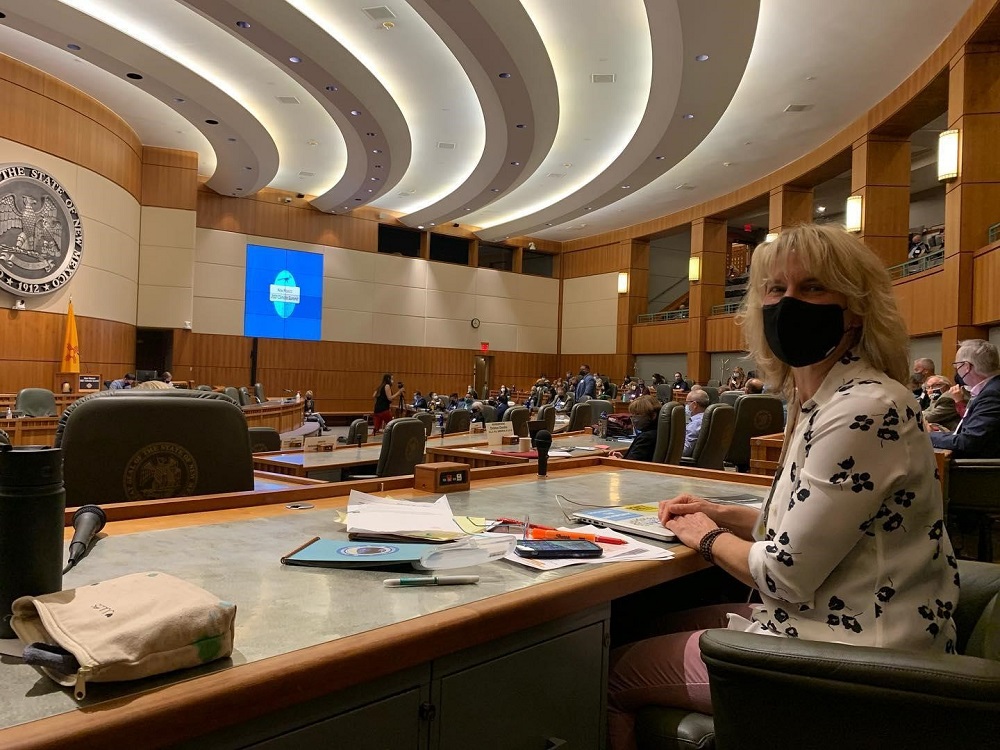 ---
Active States with Green Amendments
Leading up to 2022, we have gone from only 4 states with active Green Amendment proposals to 12: Arizona, Delaware, Hawaii, Iowa, Maine, Maryland, New Jersey, New Mexico, Kentucky, Vermont, Washington, and West Virginia.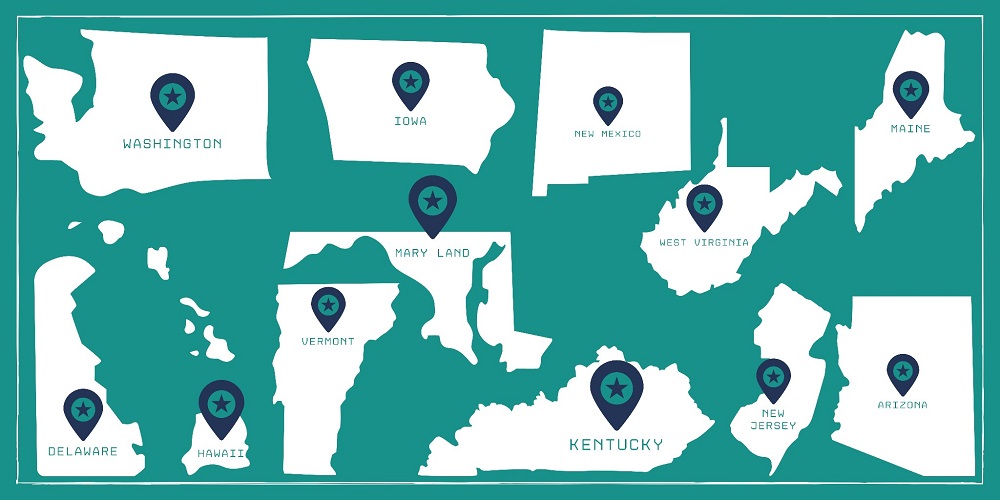 ---
Upcoming Events
​​​Community Training: Passing Municipal Resolutions in New Mexico
Tuesday, November 30 at 6:00pm MT
Sharpen your Green Amendment leadership skills in a hands on training session on how you can secure a municipal resolution supporting the Green Amendment in your town. Learn about the municipal resolution process and the important role it plays in passing a Green Amendment, how to request time on your town's municipal meeting agenda, and how to respond to common arguments against a Green Amendment. Registration is requested: bit.ly/NMmunicipalTraining
Webinar: What's Next for New York?
Wednesday, December 8 at 6:00pm ET
November 2nd, New York became the 3rd state in the nation to pass a constitutional Green Amendment. People are wondering, "what's next?". Listen and join founder of the Green Amendment movement, Maya van Rossum, and New York legal expert Katrina Kuh to talk about next steps and get your questions answered. Registration is requested: https://bit.ly/NYWhatsNext
---
Green Amendment Headlines ​​
Santa Fe Green Fire Times: A Green Amendment for New Mexico (New Mexico)
ABQ News: Growing Legislative Coalition Driving Green Amendment Ahead Of Session (New Mexico)
Daily Lobo: New Mexico Green Amendment to enter next legislative session (New Mexico)
NY Green Amendment | GAFTG: New York Joins PA, MT in Adding Green Amendment to State's Constitution Press Statement (New York)
Public News Service: Push is On for NY to Add Environmental Rights to State Constitution (New York)