"Among the most powerful recognitions of the court is that the [Delaware River Basin Commission] ban on fracking, which prevents the commonwealth from liquifying its gas assets for cash in the Delaware River watershed, serves to advance the constitutional obligation of Pennsylvania government officials to conserve and maintain Pennsylvania's natural resources for present and future generations. We are working in over a dozen states to advance this powerful constitutional protection for environmental rights and natural resources, the court just reaffirmed the strength such constitutional recognition and protection can provide."– Maya van Rossum, Founder of GAFTG, on the federal court decision to dismiss challenges to the Delaware River ban on fracking in Pennsylvania. Press Release
SPOTLIGHT: MEET OUR LEGISLATIVE CHAMPIONS & SUPPORT THEM SO THEY CAN SUPPORT YOU
The Green Amendment Movement motivates communities to demand and secure high level constitutional environmental rights amendments in their states, and in doing so, provide the people with the legal framework to combat actions that violate their right to a healthy environment. The Movement is nothing, however, without our legislative champions, who propose, garner support for, and vote to approve constitutional amendments. Meet Representative Madinah Wilson-Anton (D) of Delaware and Senator Andrew Zwicker (D) of New Jersey.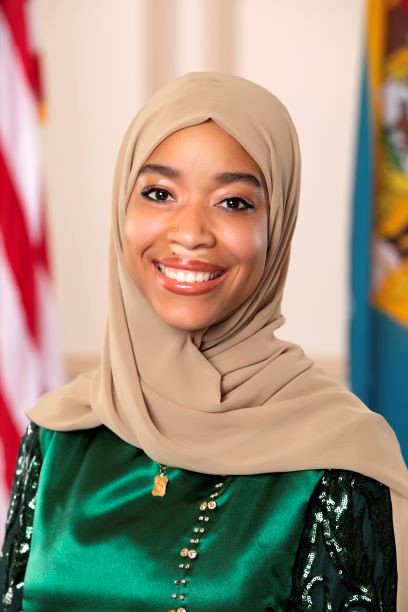 Representative Madinah Wilson-Anton has led the Green Amendment Movement in Delaware from day one. In April of 2021, she first put forth the Delaware Green Amendment for consideration. One year later, after cultivating further grassroots and legislative support, she re-introduced the amendment alongside Sen. Stephanie Hansen. Of the Green Amendment, Representative Wilson-Anton says,"All Delawareans deserve clean water, clean air, and a healthy environment, but too many communities across our state have been polluted and are now dealing with the health effects of contaminants in their air, water, and soil. It's important that we outline our rights in the state's constitution and protect our communities. We're dealing with a climate crisis, issues of the environment are getting increasingly important and so I think it's really important that we have this added to our constitution. It's gone on for too long, and we also need to think about the future — how are we making sure that these kinds of problems don't impact other communities moving forward." Despite Representative Wilson-Anton's steadfast support, the Green Amendment proposal was tabled without being given a vote after its first hearing before the House Administration Committee. Don't let Representative Wilson-Anton's efforts stagnate because of her fellow representatives' apathy! Read up on the Delaware Green Amendment, (HB220) and take action to advance the amendment by preparing testimony, spreading the word on social media, writing opinion pieces, and signing petitions.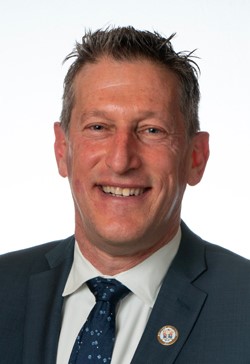 Just next door in New Jersey, Senator Andrew Zwicker has boldly led the charge for his state's own Green Amendment. Since taking office earlier this year, Senator Zwicker has actively advocated for the protection of New Jerseyans' environmental rights. This January, he co-sponsored and re-introduced the New Jersey Green Amendment (
SCR15
/
ACR72
) to the legislature and has since worked across the aisle to gain bipartisan support in the Senate. "The fight for a Green Amendment in New Jersey fills me with a sense of urgency, but also a tremendous amount of optimism. The urgent need to address the climate crisis and its associated environmental degradation is clear and the only thing stopping us is the political will to take action now.
Seeing so many young people demand environmental protection and justice with such poise and clarity fills me with optimism that we will win this fight together. After all, we have no other choice
," Zwicker says. Senator Zwicker's unyielding sense of hope and active efforts to advance the New Jersey Green Amendment are inspiring but, frustratingly, not enough.Other state leaders have stalled the bill by refusing to provide a hearing that would allow the amendment to proceed through the legislative process and to the people of New Jersey. Take a page out of Senator Zwicker's book and
take action to protect the environmental rights of New Jerseyans by calling and emailing your legislators to demand a hearing, urging your municipality to pass its own Green Amendment resolution, signing petitions, and getting active on social media
! It isn't hard–the "Act Now" page linked above contains calling scripts, auto-generated emails, a New Jersey specific social action toolkit, and tons of other resources. Support Senator Zwicker so he can support you!
---
NEWS ACROSS THE GREEN AMENDMENT MOVEMENT
Federal Court Rebukes Pennsylvania Pro-Fracking Senators For Challenge to Delaware River Ban on Fracking
On September 16, the United States Court of Appeals for the Third Circuit affirmed a lower court decision dismissing a legal challenge to a Delaware River Basin Commission (DRBC) ban on fracking operations within the Delaware River Basin. The Court's decision strengthens the value of the Pennsylvania Green Amendment for natural resources protection. Maya K. van Rossum, leader of the Green Amendment Movement and Intervenor in the case, says, "In filing this legal action to force fracking on Pennsylvania communities in areas now protected, Senators [Gene] Yaw and [Lisa] Baker, the Republican Political Caucus, and the municipal officials that have joined them in their action, violated their oath to uphold the constitution of the Commonwealth of Pennsylvania and their duty to protect the health, safety and rights of all Pennsylvanians and future generations to pure water, clean air and healthy environments. The deceitful and erroneous legal arguments advanced that sought to minimize the harms of fracking, to mischaracterize the powers of the DRBC and their own authority as legislators, were simply and clearly intended to serve the financial interests of the fracking industry, and the personal political goals (and potentially the financial goals) of the legislators themselves. Among the most powerful recognitions of the court is that the DRBC ban on fracking…serves to advance the constitutional obligation of Pennsylvania government officials to conserve and maintain Pennsylvania's natural resources for present and future generations. We are working in over a dozen states to advance this powerful constitutional protection for environmental rights and natural resources, the court just reaffirmed the strength such constitutional recognition and protection can provide." Check out other successes of the Pennsylvania Green Amendment on our website and get inspired to take action in your own state!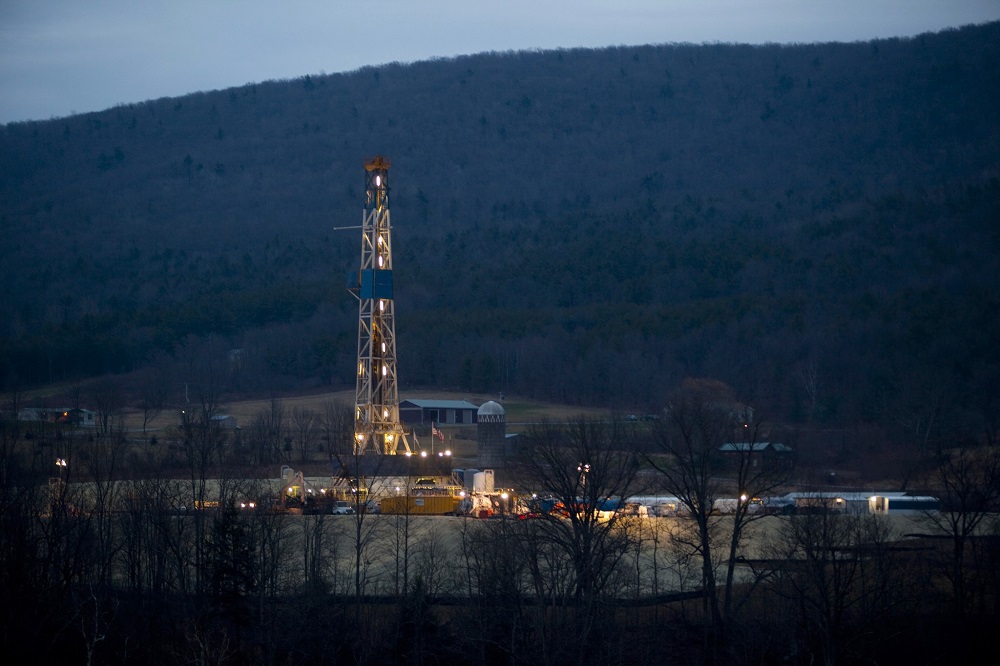 Growing the Movement in New Mexico
Earlier last month, New Mexico's Green Amendment champions, Senator Antoinette Sedillo Lopez, Representative Joanne J. Ferrary, and Representative Tara L. Lujan presented the benefits of a New Mexico Green Amendment to members of New Mexico Legislature's Radioactive & Hazardous Materials Committee. Their presentation of the NM Green Amendment's potential to establish and enforce environmental justice efforts, strengthen healthy economic growth while avoiding environmental harm, and better represent the rights of the people provoked new interest and action among the committee members, which the Green Amendment Movement hopes to sustain into the upcoming legislative session. Eager to help out? Visit our "Take Action" page for the New Mexico Green Amendment!
The Ancient and ENDANGERED Atlantic Sturgeon
The Delaware River is home to a genetically unique population of Atlantic sturgeon found nowhere else in the world. The Atlantic sturgeon, listed as a federally protected endangered species since 2012, has a storied history in our Delaware River. Early American settlers reported so many sturgeon that you could cross the Delaware River stepping from sturgeon to sturgeon. In the late 1800s, the Delaware River was the caviar capital of America due to the abundance of sturgeon and the craving of people for caviar. That was then, this is now. Overharvesting, pollution, damage to critical habitat and strikes by large vessels has taken its toll. Where once there were 180,000 Atlantic Sturgeon populating the Delaware River, there now exist less than 250 spawning adults. Resource managers and regulatory agencies that operate within the Delaware River watershed have long neglected their duties of protecting our genetically unique sturgeon from the array of harms that have brought them to the brink of extinction. If we don't act now we risk losing the Delaware River's genetically unique population of Atlantic Sturgeon forever, and future generations will never know the special beauty. You can read more about the plight of the Atlantic sturgeon in Maya's book, The Green Amendment: The People's Fight For a Clean, Safe, and Healthy Environment. To act NOW, sign the petition to save the sturgeon, and look into attending our Save the Sturgeon Rally in City Hall, Philadelphia on November 16th. Find more information and register here!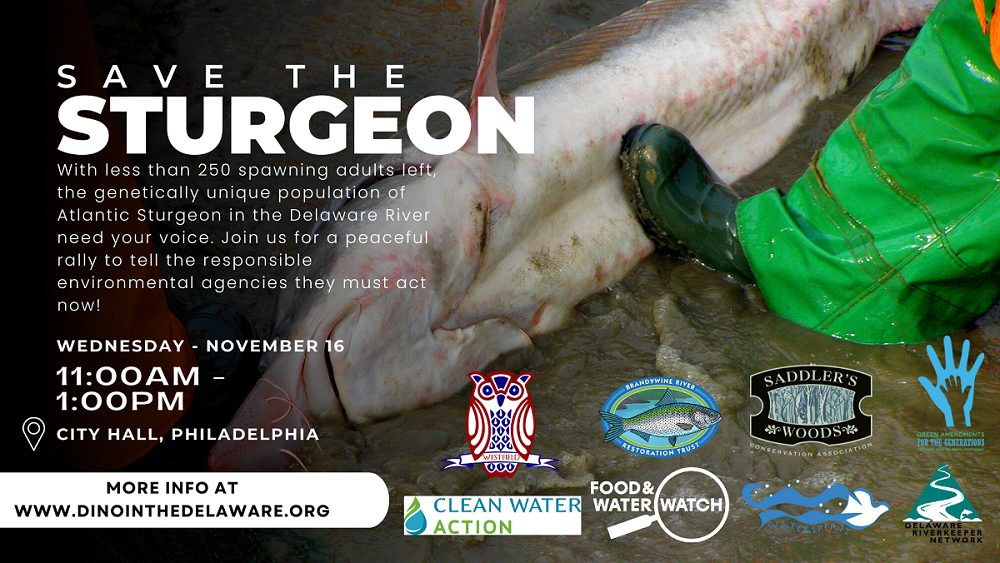 It's Almost Here! The Green Amendment: The People's Fight For a Clean, Safe, and Healthy Environment
Mark your calendars for November 1st. Pre-order on Amazon or visit our website to explore other pre-order options. Never read the first edition? Get a copy now for only $13.99 and catch up before the update comes out November 1st. Check out the flash sale on our website and while you're there, take a look at the other items in our full store.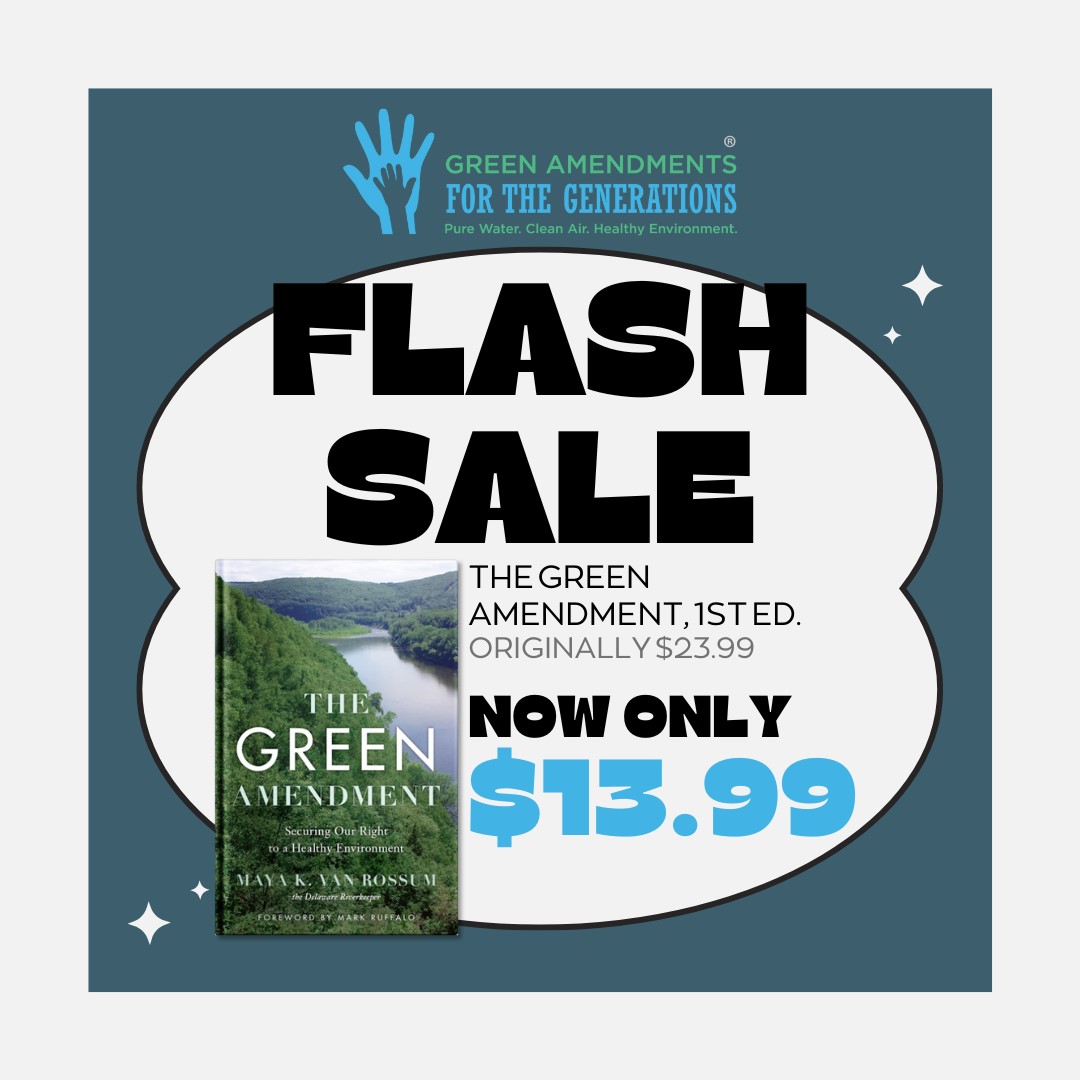 ---
MEDIA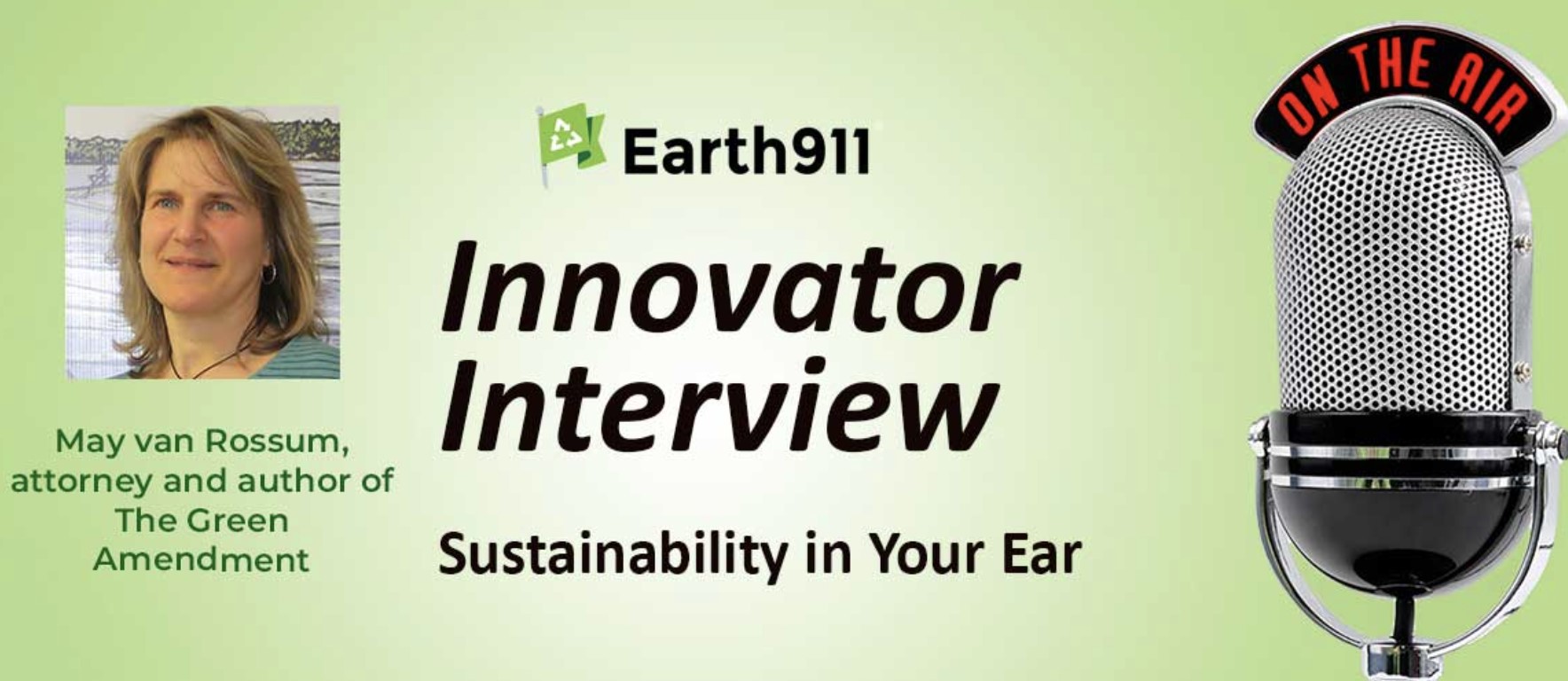 Hear Maya on the Earth 911 Podcast
Live now on Apple Podcasts
Listen in on Maya's latest feature on the Earth 911 Podcast, where she chats with host Mitch Ratcliffe about the Green Amendment Movement and its potential to create tangible difference for the marginalized victims of climate change and future generations, not just the voters who are alive today.
---
UPCOMING EVENTS
Documentary Screening of Bishop Tube, followed by a discussion with Maya K. van Rossum and director Alex Djordjevic
October 9, 7 PM EDT
227 Bridge St.
Phoenixville, PA 19460
Join us for a screening of Bishop Tube, which follows the story of how a local community is fighting to clean up and prevent development of a toxic industrial site. There will be a discussion after the film with director Alex Djordjevic and Maya K. van Rossum, Founder of Green Amendments For the Generations. Get more information and buy your tickets now–pay what you can!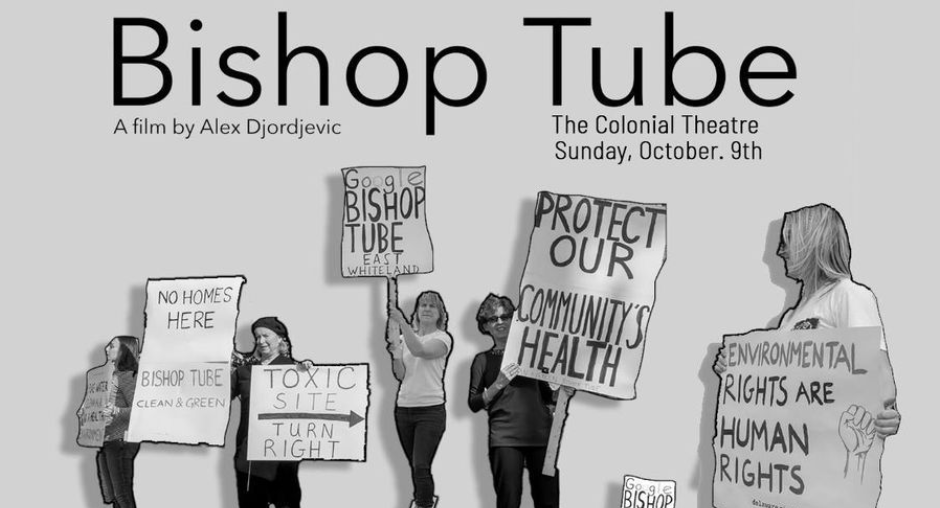 University of South Florida/Patel College for Sustainability Studies 2022 Fall Sustainability Speaker Series
October 13, 4 – 4:45 PM EDT
Virtual
You don't have to be a student or even a Floridian to listen in on this amazing speaker series featuring Maya this month! Register for the event here.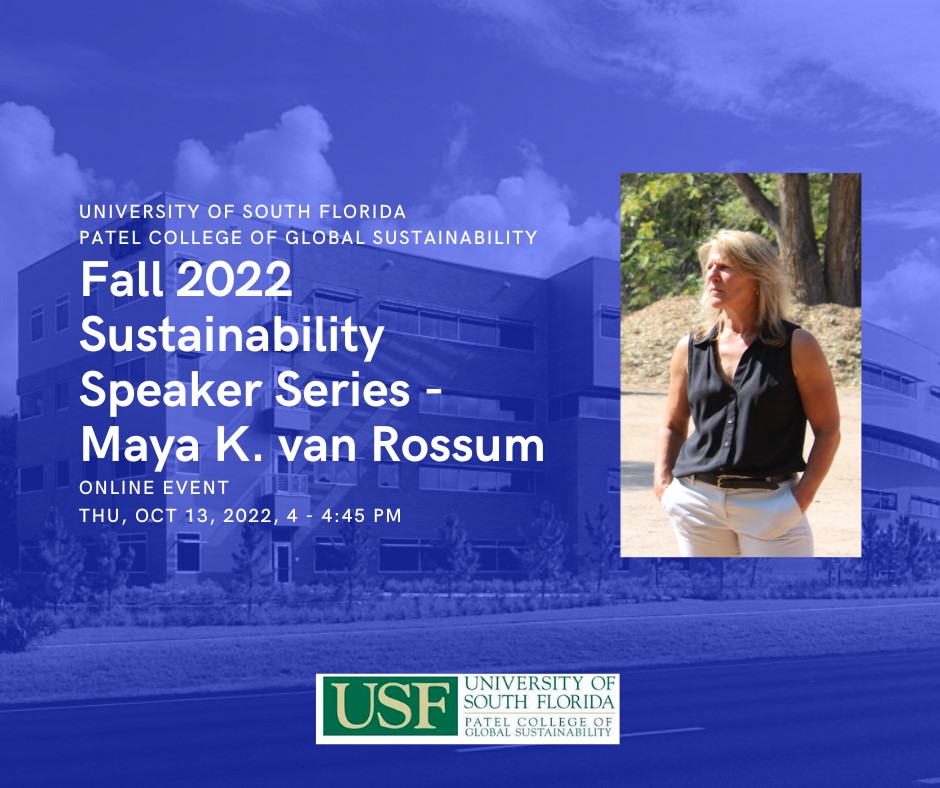 Official Book Launch Event! The Green Amendment: The People's Fight for a Clean, Safe, and Healthy Environment hosted by Pace University Elisabeth Haub School of Law.
October 27, 6 – 7 PM EDT
Pace University Student Center East
One Pace Plaza
New York, NY
Join Maya K. van Rossum for her official launch event for The Green Amendment: The People's Fight For a Clean, Safe, and Healthy Environment at her alma mater, the Elisabeth Haub School of Law at Pace University. Register NOW to reserve your spot at the in-person event at the Pace University Student Center East, where Haub Law Professor Nick Robinson will lead an insightful discussion with the author focusing on her roadmap to a healthier world—one that uses the law to empower activists and support environmental social justice for all communities. Register here.
27th Annual Texas Book Festival
November 5, 10 AM – 5 PM and November 6, 11 AM – 5 PM
Downtown Austin, TX
Attention Texas book lovers! Maya will join 250+ authors of the year's best books at this year's Texas Book Festival in downtown Austin! Held each fall in and around the majestic State Capitol in downtown Austin, the annual Festival Weekend features a rich variety of author presentations and panels, book signings, cooking demonstrations, programs and activities for kids of all ages, food trucks, and exhibiting vendors from across the state and country. More than 50 volunteer committee chairs and 1000 volunteers help make the annual Festival possible. While remaining an important showcase for Texas authors, the Texas Book Festival hosts writers from all over the world and is honored to have a national reputation as one of the most prestigious and longest running book festivals in the country. No registration is required for the Festival! Just show up. Free parking is available in the State parking garages northeast of the Capitol. Author sessions that require advanced registration will be announced prior to the Festival Weekend. Read more about the weekend and the featured lineup here.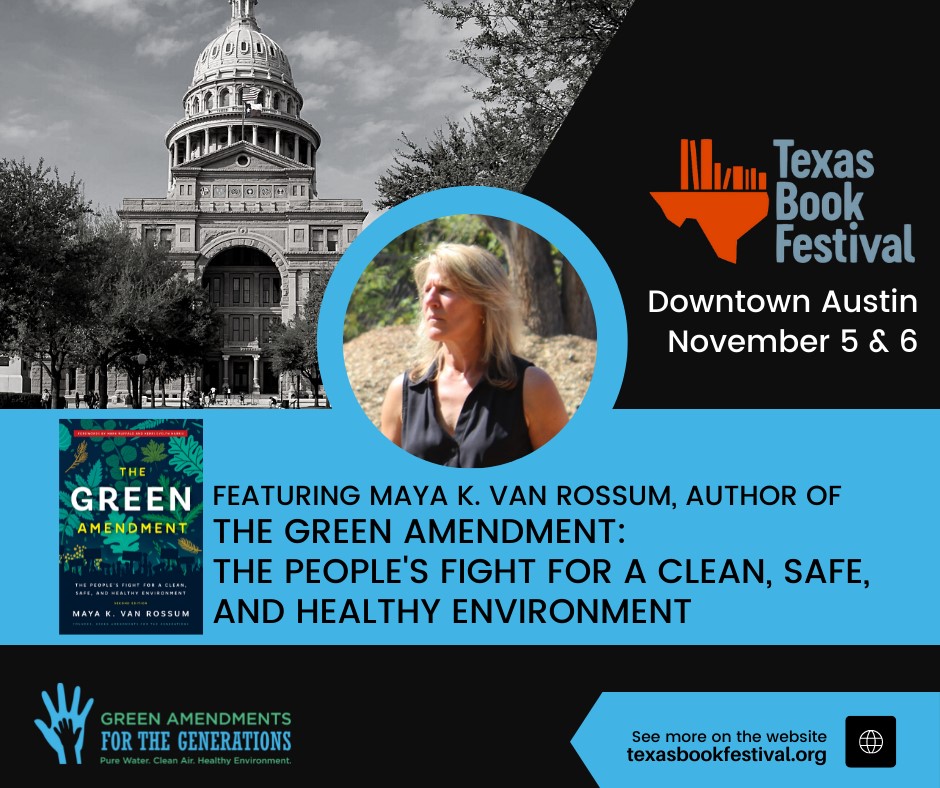 Follow us on Facebook to stay updated on events across the nation!Schedule an event with Maya here.
---
HEADLINES
Federal Court Rebukes Pennsylvania Pro-Fracking Senators For Challenge to Delaware River Ban on Fracking | Press Release
What a "Green Amendment" Can Do for Environmental Justice | Yes! Magazine