Momentous Green Amendment Climate Win Calls for More Action & Support!
As our movement grows in states across the nation, stronger and more passionate alliances of advocates are building momentum and excitement – see what one of our community leaders had to say about the Green Amendment coalition growing in their state:
"I am grateful to be a part of this group, whose purpose gives me hope. Working with this group makes me feel as if I'm doing something that will matter."

–Mary Rydingsward, Connecticut Environmental Rights Amendment Alliance

Your Support is Crucial to this Movement's Progress
Green Amendments have been making major leaps forward in protecting the people, environments, and climate in the 3 states they exist – notably Montana's recent legal victory securing the right of all Montanans to a safe climate! Now more and more communities are turning to GAFTG to help them secure the same powerful protections. At the same time, industry is mounting a false information campaign seeking to defeat Green Amendment protections before they can be achieved. So we need your support now more than ever to achieve this powerful protection in every state across our nation, and then to secure one in our federal constitution.
Every dollar counts! Whether you can give $5 or $500, we are equally grateful for your support.
Your donation will help us provide the partnership, expertise, training and support needed to secure a Green Amendment in every state where communities are seeking to advance them.
And soon enough we believe with your support, we will be ready to pursue a federal Green Amendment. But your support is essential.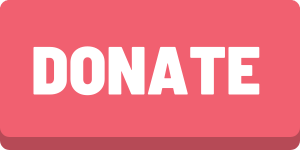 ---
Earth Law Center Launches New Portal
Green Amendments For The Generations is honored to be featured on the newly released Earth Law Portal, created and hosted by the Earth Law Center. The platform is focused on transforming ideas into action for protecting our earth, and serving as a "digital portal and repository of Earth Law legal models and templates", and "a place where legislators, activists, and others can customize and download Earth laws—much like other law template sites, but for the planet!" It was an honor when the Earth Law Center asked to feature the Green Amendments movement among their models, including hosting a special Green Amendments video and some of our materials.
---
Join us for a discussion on the landmark Held v. Montana decision, October 4th.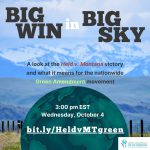 The Held v. Montana case set a huge precedent, affirming Montanan's constitutional right to a clean and healthful environment. For the first time ever, it declared that their fundamental right also includes the right to a safe climate.
What other states have constitutional Green Amendments or are seeking to achieve them? Are there other victories based on Green Amendments that protect our environment and environmental rights?
Join us on October 4 at 3:00pm EST to hear from leading environmental minds on how Held v. Montana and Green Amendments intersect to provide unparalleled protections for present and future generations.
REGISTER HERE
Meet our Panelists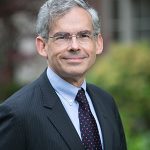 Michael B. Gerrard is Andrew Sabin Professor of Professional Practice at Columbia Law School, where he teaches courses on environmental and energy law and founded and directs the Sabin Center for Climate Change Law.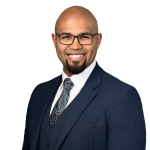 Jose Almanzar, Esq. is an environmental attorney, public speaker, and EJ advocate with prior technical experience as an environmental scientist.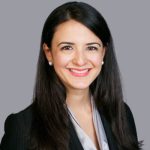 Ivonne Norman, Esq. is a civil litigator, environmental justice advocate and non-profit board leader.Justice.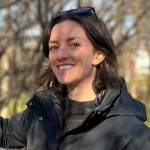 Kacy Manahan is Senior Attorney at the Delaware Riverkeeper Network, where focuses on challenges to natural gas infrastructure, federal permitting challenges, and state environmental and land use law.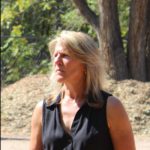 Maya K. van Rossum wrote the book, coined the term and inspired the 'Green Amendment' movement sweeping the nation. To support this work, she founded Green Amendments For The Generations which is a national nonprofit organization dedicated to inspiring & securing passage of Green Amendments in every state constitution across our nation, and ultimately at the federal level.
Learn more about our expert panel here.
***
---
Don't forget to join the Green Amendment Action App!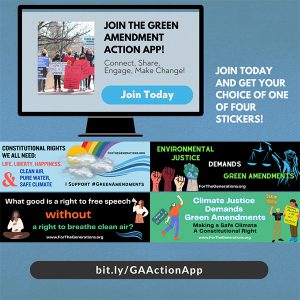 With things gearing up in so many states, the Green Amendment Action App could soon be the best place to go for quick notifications of new developments, events, actions, and learning opportunities. If you haven't joined already, now is the time! For those who sign up, you will receive your choice of one of four new great Green Amendment stickers to put on your car, window, computer, anywhere to show the world you support constitutional Green Amendment protection for environmental rights and justice.
---
HEADLINES
More news coverage on the Held v Montana win:
KUNR Public Radio | Earth Island News | Digital Journal | Carbon Neutral Copy | ForthRight Media | Earth911 | WDC News | AZ Central | Lean to the Left
---
UPCOMING EVENTS
Friday, September 22, 4:30 pm – 5:30 pm EDT
Securing Our Right to a Healthy Climate: Legal Strategies and Voices from the Turnaround Generation
Sustainable Hudson Valley as part of their Climate Solutions Week, hosts a virtual panel exploring the fight for climate justice.
Register here
Tuesday, September 26, 7:00 pm EDT
NJ Tri-County Sustainability Meeting
Maya van Rossum discusses how the Held v. Montana decision paves the way for the inclusion of climate issues in states' Green Amendments and provides an update on the NJ Green Amendment bill.
Join here
Wednesday, October 4, 3:00 pm EDT
Securing Climate Justice Through Green Amendments: the Held v. Montana victory & what it means for the nationwide movement
Hear from leading environmental minds on how Held v. Montana and Green Amendments intersect to provide unparalleled protections for present and future generations.
Register here
Thursday, October 26, 7:00 pm EDT
Discussion on the Green Amendment hosted by Unitarian Universalist Church at Washington Crossing (UUCWC)
268 Washington Crossing-Pennington Rd
Titusville, NJ
Monday, October 30, 4:00 pm PST/7:00 pm EDT
The Washington Green Amendment: How It Works & How It Will Help
An introduction to how Washington's Green Amendment can help provide essential protections to address the climate crisis, environmental justice & environmental preservation.
Register here
Wednesday, November 1, 4:00 pm EDT
Connecticut's Environmental Rights Amendment aka Green Amendment – Getting Up to Speed to Lead: Training Part 1
A training session to equip you with the tools, knowledge, and confidence to help advance the Connecticut Environmental Rights Amendment.
Register here
For more up to date information on our events, please visit https://forthegenerations.org/events/
Schedule an event with Maya here.